If I remember correctly (which is hard for me sometimes
)
At some time I saw a post similar to this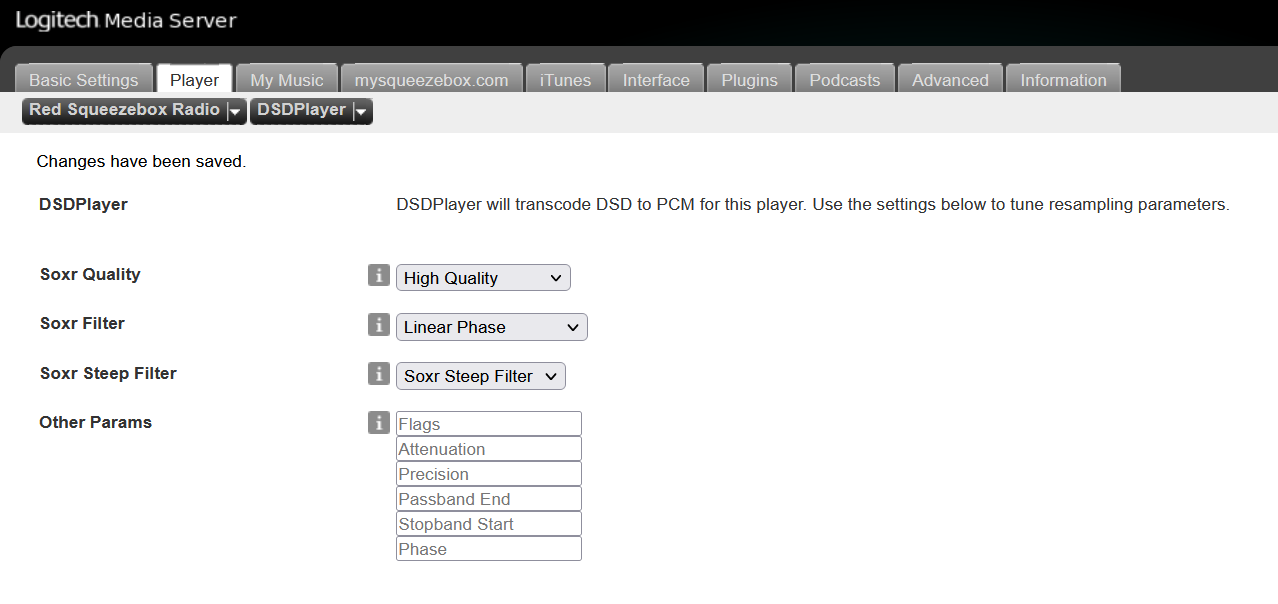 I expanded the dropdowns and noted the selections available, I then went to the Squeezelite man page, scrolled down to the Sox part at the bottom and worked things out from there, by trial and error. I ignored the flags part as that represented too much trial !!
The -R -u thing is just ignorance and laziness on my part, when I get something working I often just leave it alone, and then forget what I intended to do.
I "think" that "Direct PCM 192 kHz" might mean that all streams are resampled to that value, whilst "Direct PCM 176.4 kHz" means only the DoP streams.
You can maybe check on your dac, if you want
ronnie
​