Since the new ESP MUSE Mn Cast is now shipping to pre-orderers and I received one of my two pre-ordered, already last week.
Here now my first review on my new SqueezeESP32 info blog.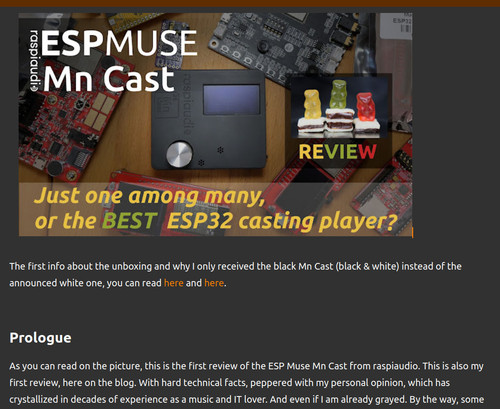 Hope it helps you whether the Mn Cast is also player you want to buy, or for it at all comes into question.
I would also be interested to know what you think of the review in general.
More reviews about other ESP32 that can be used with SqueezeESP32 (aka Squeezelite-ESP32) based boards and players will follow of course.
Have fun reading.